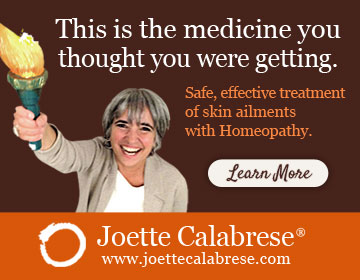 D
oes your family suffer from skin ailments? Rashes, hives, eczema, acne, psoriasis, fungal infections, etc. If so, you should pay attention! The skin is the largest organ in the human body. It is also a terrific barometer of our health.
All
of my children have had eczema. I have had eczema. A child and I have also dealt with hives. Some of us have incredibly itchy skin at times! This is not normal, and it can be helped.
When faced with skin problems, such as acne, hives or eczema, our first thought is to make the problem go away as quickly as possible. But that strategy can cause more trouble than it fixes.
Skin problems are often a symptom of something more.
Indeed, they may be the first step in the body's attempt to drive something from the inside (vital organs) to the outside (skin).
When we suppress this attempt with antibiotics, over-the-counter drugs and steroid creams, the illness can be driven deeper into the body, only to reappear later as a more serious problem. Most diseases are processed through the skin from one organ within the body. In other words, the skin is the representation of illness or a condition on a deeper level.
Would you like to learn how to fix these problems yourself, without any dangerous drugs or side effects? You can learn how to actually cure these problems with homeopathy. I have been using homeopathy for a few months now with my family. And we have seen more success with this than with herbs, essential oils, supplements, and diet. Basically, homeopathy is an all-natural way to stimulate your body to
cure itself. That's right, CURE.
Not take life-long supplements, not avoid certain foods for the rest of your life (though I highly encourage a healthy, traditional diet).
(Go
here
to get your free gift.)
I hope you will take your skin issues seriously and know that there is hope and help! I've had an interest in helping people with health issues for a long time now, especially since I know how frustrating it is when the doctors have no answers and you and your children are still suffering.
Read more
and watch a video about how to finally cure your family of skin ailments, which affect much more than your skin!
You can learn how to treat your family too. There is a course with open enrollment right now, only until October 20, 2014. It is conducted by Joette Calabrese, whom I have been learning from. She is a great homeopath, and mom! Here is a message from her:
Hello fellow Moms and Dads,
Many of you know me. I'm Joette Calabrese, and I'm a homeopathic consultant, lecturer, author and mother who has raised 3 boys to adulthood using only homeopathy and pig-headed determination.
I'm also a Weston A. Price Foundation Honorary Board member and author of the column in Wise Traditions called The Homeopathy Journal.
And believe me when I say this course is for you.
Even if you know a lot of homeopathy,
even if you know very little homeopathy,
and particularly if you've struggled in the past with homeopathy!
It is no longer necessary to undertake literally years of classroom study and many hours of clinical practice for you to master a health strategy that is both safe and effective at treating CHRONIC and ACUTE SKIN AILMENTS.

I also want to share with you Joette's story, because it is amazing:
My Story
"Many of you have heard me tell how I raised my children with homeopathy and pig-headed determination.
I have never told this story of my childhood horrors.
I was born with eczema, 62 years ago. Well, not exactly. I was actually 6 weeks old when it presented, not coincidently a few weeks after my first vaccine.
My mother pointed this out to the pediatrician. "My dear, where did you get YOUR medical degree?" the doctor retorted, putting Mom in her place.
Some things never change.
My mother was 24 years old at that time, but now in her late eighties, in spite of the decades between then and now, she still recalls his arrogance.
So, I was blanketed in eczema.
"No more whole milk, only skim…in fact, no dairy." "No more orange juice…that means no citrus at all." "No pets allowed in the house." "No dust either." "Take away the wool blankets." "Oh, and the feather pillows too." And, and, and.
This is the way the doctors handled my newly formed, vaccine-induced allergies that made my skin super itchy, swollen, cracking, inflamed and painful.
The doctor also came up with the following: "Smear this prednisone all over her skin, wrap her arms and legs in gauze (really tight), and put mittens on her hands so she can't scratch."
His genius was astounding.
Later when I was a little older, I was given shots. Sixteen shots every two weeks for what seemed like years. This made me angry, scared and did nothing for the eczema.
It also made me suspicious of doctors, their nostrums, their techniques and their empty promises. Even as a little girl, I grew skeptical and weary, but something else was brewing as well.
I knew deep down that there must be a better way. I believed that there must be a medicine that would cure this curse.
One day when I was getting my obligatory allergy shots (they always seemed excruciatingly painful to me as a child), the big window was open in my torture chamber, and I was, as usual, screaming my lungs out.
Across the street was the Buffalo Homeopathic Hospital. It was a mere 50 yards away.
I didn't know it then, but had that hospital not been closed only a few years earlier, as a result of a smear campaign designed by the AMA to rid itself of the competition, my mother might have taken me there instead.
I might have been spared those brutal years of archaic methods and would not be telling this story now, some half a century later.
So the eczema remained fierce and all-consuming.
My parents tried everything. So did I.
I recall bartering with God. "God," I said, "If you take away this bad skin, I pledge I'll never disobey my parents again."
Because the eczema only raged on, I disobeyed regularly. I concealed chocolate bars in my closet and drank whole milk on the sly, and when I was feeling particularly naughty, I accompanied it with oranges. I wore wool when my mother wasn't looking.
It drove my skin and my mother crazy, but I just wanted a regular life like other kids.
And so I had ugly, itchy skin until I entered puberty.
Then it all changed. As a direct result of applying prednisone for years, instead of eczema I developed food intolerances and breathing problems that lasted decades, just as one doctor had predicted.
The doctors offered more of their ideas. Until one day, my mother said, "Basta!" which in Italian means "enough!"
The doctor didn't understand it, even though she also said it to him in English, but we did and that was the end of allergy doctors, pediatricians and the big window in my allergy-shot torture chamber.
To say that my journey has been a long one is shortcutting decades of searching.
Today, I work with little children who are tormented as I was. With food avoidance "techniques," allergy shots, ointments of questionable safety and superfluous multiple vaccines. But it's different now.
After half a century, now I get my revenge.
Instead of kowtowing to the medical establishment, I teach families how to say "Basta!" to the methods that have not changed in more than 60 years.
Instead, I teach families how to uproot skin issues and get off the conveyor belt of stupid (childlike word choices sometimes seep out when I recall this story) methods not even worthy of being called medical.
Let me teach you about homeopathy. The medicine I knew had to exist all along. The medicine that would have cured me had that hospital still been open back in 1959.
I could go on but you get the image. I was a sick little girl, and I have been fighting all my adult life to correct all the ills that the medical profession loaded on me in those formative childhood years."
Go
here to learn more or enroll in the course
. Joette will even be taking cases up until the end of enrollment, so you can submit your case, and she can explain just what you need to do for yourself or your family.

Receive Blessed Homemaking in your inbox. Subscribe here.
Linked to:
-------------------------------------------------------------------------------- Disclosure: In order for me to support my blogging activities, I may receive monetary compensation or other types of remuneration for my endorsement, recommendation, testimonial and/or link to any products or services from this blog. Please note, I only endorse products that are in alignment with Blessed Homemaking's ideals and I believe would be of value to my readers. --------------------------------------------------------------------------------